Commercial Fitouts Box Hill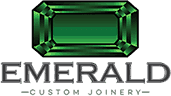 20+ Years of Experience
Are you searching for affordable commercial fit-outs Box Hill managers can rely on? Whether you run a restaurant, a café, a retail shop, or a corporate office, the team at Emerald Custom Joinery can assist you.
At Emerald Custom Joinery, we are proud to offer commercial fit-outs Box Hill business owners and their customers love. Focusing on comfortable, stylish, and long-lasting solutions, we can create furniture and joinery for customer-facing and behind-the-scenes environments. From the front-of-house at your restaurant to the boardroom in your new office, we will provide the solutions you require.
The industries we serve include restaurants, retail and shopfronts, medical clinics, hospitality, and much more.
Our shopfitters specialise in providing you with the best fit-out design and the best workmanship for a highly affordable cost. Come to Emerald Custom Joinery today for:
Office fit-outs and office renovations
Office partitions and office refurbishments
Shop fit-outs including shopfront services
Retail fit-outs
Hospitality fit-outs
Food fit-outs, including fit-outs for restaurants and cafés
Emerald Custom Joinery will work closely with you to understand your practical and aesthetic needs and complete a fit-out that meets all of your requirements. The services that we provide will truly go the extra mile and provide added value for you.
To get in touch with premium commercial and residential fit-out specialists, Box Hill locals can ring Emerald Custom Joinery today for a free quote and consultation. Call 1800 EMERALD or shoot us an email at info@emeraldcj.com.au.