Medical Fitouts Richmond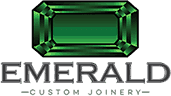 20+ Years of Experience
When it comes to medical fit-outs, Richmond practitioners can turn to our team for patient comfort, practitioner accessibility, and a welcoming environment. Whether you need to build a reception desk, storage cabinets, or waiting room furniture, we can help you. Having worked with Ambulance Victoria, our team understands what it takes to complete quality medical fit-outs. Richmond professionals are encouraged to contact our team today to see how we can help.
Emerald Custom Joinery can assist with medical fit-outs in a range of healthcare environments. Whether you need dental clinic fit-outs, medical clinic fit-outs for GPs, optometry fit-outs, or osteopathy clinic fit-outs, we are here for you. From hospitals to multi-disciplinary healthcare fit-outs, Emerald Custom Joinery can do it all.
Our fit-out professionals pride themselves on providing the best possible designs, exemplary workmanship, and personalised solutions, all for an affordable cost. To discuss your needs and start planning your healthcare fit-out, get in touch with our team today. The experts at Emerald Custom Joinery would be happy to provide you with a quote, a consultation, and a comprehensive discussion about your project.
When you need fit-out and furniture services at home or work, don't just search for "fit-outs near me". Instead, call Emerald Custom Joinery on 1800 EMERALD today or send an email to info@emeraldcj.com.au. Our professionals will get back to you as soon as possible to discuss your needs.