Medical Fitouts Burwood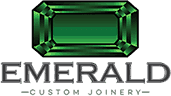 20+ Years of Experience
Fitting out medical environments involves a range of considerations. You need to create a unique setting that is welcoming, comfortable, practical, and accessible for patients and practitioners alike. Whether you're an optometrist, a dentist, a general practitioner or a hospital administrator, Emerald Custom Joinery can help you. Talk to our experts about medical fit-outs in Burwood and the surrounding suburbs.
From the front desk to the waiting room, offices to consultation areas, Emerald custom joinery can assist you with comprehensive healthcare fit-outs. We will work closely with you to understand your practical requirements and stylistic vision and execute on this with the best designs and workmanship. Our team can provide a premium fit-out at an affordable cost. Some of the healthcare settings our fit-out professionals can help you with include:
Medical clinic fit-outs
Dental clinic fit-outs
Optometry fit-outs
Chiropractor clinic fit-outs
Hospital fit-outs
Fit-outs for mixed-use healthcare settings
Emerald Custom Joinery has more than 30 years of industry experience and has a strong record working alongside healthcare professionals. From stylish custom cabinetry and joinery to desks and seating, we do it all for you. Our comprehensive, end-to-end process is just one of the reasons why we are trusted to complete medical fit-outs by Burwood's healthcare community.
For more information on how we can assist you with medical fit-outs in Burwood, contact our friendly and expert team today. To get a quote, phone our fit-out professionals on 1800 EMERALD or send us an email to info@emeraldcj.com.au and we will get back to you shortly.